Dr. Biascoechea was a Speaker at this weekend's 3 Rivers Veterinary Symposium in Pennsylvania, developing and presenting 6 hours of immersive education on avian, reptilian, and exotic animal diagnosis and treatment to an appreciative audience of veterinarians and support staff.
He received this heartfelt message of thanks from the event coordinator:
"Hello,
I just wanted to let you know how much it means to PVMA and the 300 plus attendees of the 3 Rivers Veterinary Symposium that you have taken time out of your weekend to share your knowledge! I had numerous attendees tell me the education was exceptional this year and I give you all the credit. Thank you so much!
Thank you again for all your hard work and making this meeting so great! Please let me know if there is anything PVMA can do for you!
Megan Baylor CVT | Director of Education and Events
Pennsylvania Veterinary Medical Association"
You can read a bit more about the event here: https://www.pavma.org/page/3RiversSpeakers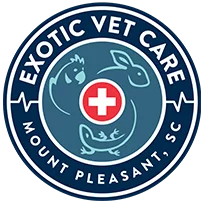 Our exotic animal hospital is dedicated exclusively to the care of birds, exotic small mammals, reptiles, and even fish! We can offer everything your pet needs for a healthy and happy life, from wellness care and grooming to diagnostics and dentistry, but we can also provide emergency care during our opening hours, along with more specialized treatment for referred patients.