ATTENTION! Mazuri bird and small mammal foods are being recalled due to potentially toxic levels of Vitamin D. If you feed Mazuri products, please review this list of recalled products. If you suspect that your pet has ingested recalled product, please contact us so that we may assist you in providing your pet with necessary care. As always, if your bird or exotic pet is exhibiting any unusual behaviors or symptoms, contact us immediately! Please share this potentially life-saving information with fellow pet owners.
http://www.birdchannel.com/bird-news/2012/07/17/pmi-recall.aspx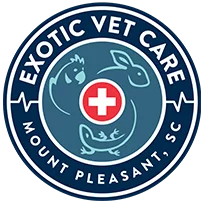 Our exotic animal hospital is dedicated exclusively to the care of birds, exotic small mammals, reptiles, and even fish! We can offer everything your pet needs for a healthy and happy life, from wellness care and grooming to diagnostics and dentistry, but we can also provide emergency care during our opening hours, along with more specialized treatment for referred patients.