Our intern veterinarian, Dr. Michelle Kneeland, co-authored a peer-reviewed paper that has recently been accepted. The subject matter is lead poisoning in wildlife due to fishing gear like weighted lures. Like lead, the subject matter is a bit heavy and dense, and we are so proud of her for having her work accepted into the annals of veterinary science!
Read the paper by clicking the link HERE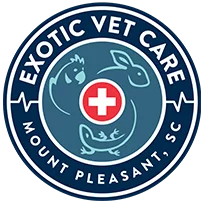 Our exotic animal hospital is dedicated exclusively to the care of birds, exotic small mammals, reptiles, and even fish! We can offer everything your pet needs for a healthy and happy life, from wellness care and grooming to diagnostics and dentistry, but we can also provide emergency care during our opening hours, along with more specialized treatment for referred patients.