Next week is "Give Wildlife a Brake!" week, but we want you to be aware of wildlife all year 'round. Today we are treating this box turtle, who was run over by a car and brought to us for care by another veterinary clinic. While we do not normally treat wildlife, we are working with the South Carolina Aquarium to reconstruct this poor turtle's shell, and they will continue its care through the coming months of rehabilitation to help it heal and hopefully eventually return to the wild.

This box turtle has suffered severe damage to its shell due to being run over by a car. We are working to clean the wounds and repair the shell.


Bottom view of box turtle's shell after being run over by a car. Once we have cleaned the wounds and repaired the shell, it will take months of healing and rehabilitation before this turtle is ready to go back to its normal life.
We realize these pictures are graphic, but feel that they illustrate how helpless these animals are in the face of our powerful vehicles. It is our responsibility to watch for them. Simply driving at or below the speed limit can give you the extra reaction time needed to save a life. Today and every day, look out for animals in the road, because they can't look out for themselves!
Read more about "Give Wildlife a Brake!" week here: http://www.humanesociety.org/animals/resources/tips/give_wildlife_brake.html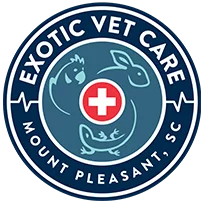 Our exotic animal hospital is dedicated exclusively to the care of birds, exotic small mammals, reptiles, and even fish! We can offer everything your pet needs for a healthy and happy life, from wellness care and grooming to diagnostics and dentistry, but we can also provide emergency care during our opening hours, along with more specialized treatment for referred patients.