This Juvenile Great Blue Heron presented with a leg fracture. Because herons are wading birds and have very long leg bones, fractures like this present a great challenge.
Dr. Biascoechea performed an orthopedic repair yesterday using several surgical pins to properly position the bone for healing.
We hope to get this fellow back in the marshes as soon as possible!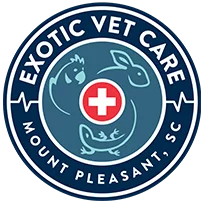 Our exotic animal hospital is dedicated exclusively to the care of birds, exotic small mammals, reptiles, and even fish! We can offer everything your pet needs for a healthy and happy life, from wellness care and grooming to diagnostics and dentistry, but we can also provide emergency care during our opening hours, along with more specialized treatment for referred patients.