Dr. Biascoechea recently spent four days in Atlanta, Georgia at the ABVP conference with other veterinary specialists learning the latest trends in exotic animal medicine and surgery.
Keeping up with the most recent developments, cutting edge techniques, and newest treatments is part of what separates us from other clinics who do not focus exclusively on the care of birds and exotic pets. Our doctors are dedicated to lifelong education to make sure they provide the highest quality care for your furry, feathered, or scaly one!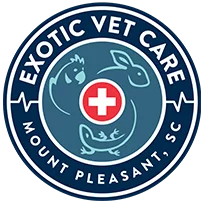 Our exotic animal hospital is dedicated exclusively to the care of birds, exotic small mammals, reptiles, and even fish! We can offer everything your pet needs for a healthy and happy life, from wellness care and grooming to diagnostics and dentistry, but we can also provide emergency care during our opening hours, along with more specialized treatment for referred patients.