Our doctor gets around, and this week he is at the SCAV Southeast Veterinary Conference in Hilton Head presenting several hours of educational seminars to veterinarians and technicians from around the country. He spent weeks creating customized presentations focusing on the diagnosis and treatment of birds, reptiles, and exotic small mammals, among other topics. His charismatic teaching manner and interesting material are getting positive feedback from his audiences, and we know everyone in his sessions is enjoying him as much as we are missing him. He'll be back to work tomorrow!
http://www.scav.org/sevc-conference/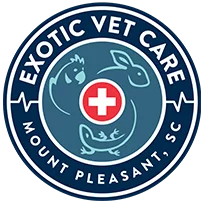 Our exotic animal hospital is dedicated exclusively to the care of birds, exotic small mammals, reptiles, and even fish! We can offer everything your pet needs for a healthy and happy life, from wellness care and grooming to diagnostics and dentistry, but we can also provide emergency care during our opening hours, along with more specialized treatment for referred patients.