The first stranded sea turtles of the season have been rescued and admitted to the South Carolina Aquarium, and Dr. Biascoechea was there to help with the treatment.
photo courtesy South Carolina Aquarium
Read more about it here: http://seaturtlehospital.blogspot.com/2013/05/first-live-sc-strandings-of-2013.html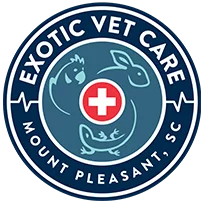 Our exotic animal hospital is dedicated exclusively to the care of birds, exotic small mammals, reptiles, and even fish! We can offer everything your pet needs for a healthy and happy life, from wellness care and grooming to diagnostics and dentistry, but we can also provide emergency care during our opening hours, along with more specialized treatment for referred patients.