Tired of human elections?  Here are some animals that have run for office in the US!
Mayor of Lajitas, Texas – The Clay Henry Dynasty
This political scene makes House of Cards look tame!  In the 1980s a goat named Clay Henry (left image) ran against a man from Houston.  While the man won the first count, Clay Henry ran away with the second!  Clay Henry was succeeded by his son named (naturally) Clay Henry II.  However, his reign was cut short when he was assassinated by his successor and son, Clay Henry III (right image).  This murderous goat continues his term as the goat mayor and beer drinking champ of Lajitas.
Exotic Vet Care does not condone giving your goat alcohol, please drink responsibly.
President of the United States – That's some pig!


When the Youth International Party (or the "Yippies") were looking for a presidential nominee prior to the 1968 Democratic Convention they found this stately swine.  Pigasus the Immortal's (a 145lb domestic pig) candidacy was announced in front of the Picasso statue at Daily Plaza in Chicago.  He and his cohorts were quickly arrested by the Chicago PD.  While we do not know the fate of the brave boar, we're sure he's enjoying his in-HOG-auration in the great sty in the sky.
President of the United States – That fish is cray

You need a thick skin to run for political office, but an exoskeleton is a shell of a lot tougher!  Crawfish B. Crawfish entered the swampy waters of the 2016 presidential election to face off against his Louisiana rival, governor Bobbi Jindal. While neither of them advanced far, we fully endorse this crustacean's future political endeavors as he is a "a brilliant mind with a consistent record of being a crawfish,".
Vice President of the United States – Why she crossed the aisle


In 2012, canine presidential contender "Satchel" the dog of Tennessee needed a running mate who was a tough clucker.  He found California native Mae Poulet the hen!  Mae took a strong stance for animal welfare and protects critters' rights of life, liberty, and pursuit of feed.  While she never made it to the capital, she'll always be VP of our hearts.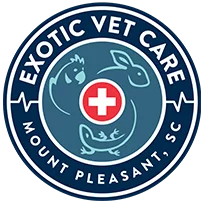 Our exotic animal hospital is dedicated exclusively to the care of birds, exotic small mammals, reptiles, and even fish! We can offer everything your pet needs for a healthy and happy life, from wellness care and grooming to diagnostics and dentistry, but we can also provide emergency care during our opening hours, along with more specialized treatment for referred patients.