It's the most wonderful time of the year, and we are making time for our staff to celebrate with their friends, families, and loved ones. Our holiday hours are as follows:
Sat Dec 24 – 8am-noon
Sun Dec 25 – CLOSED
Mon Dec 26 – CLOSED
Sat Dec 31 – 8am-noon
Sun Jan 1 – CLOSED
Should you find yourself running low on medications, food, or have any other needs, please give us a call today. We hope you all have safe and peaceful holidays, and we look forward to another wonderful year serving you!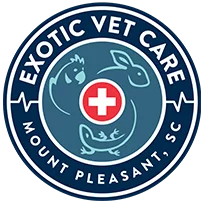 Our exotic animal hospital is dedicated exclusively to the care of birds, exotic small mammals, reptiles, and even fish! We can offer everything your pet needs for a healthy and happy life, from wellness care and grooming to diagnostics and dentistry, but we can also provide emergency care during our opening hours, along with more specialized treatment for referred patients.