Exotic Vet Care needs your help! If you're a vet tech or know someone who is, now's the time to join our amazing team!Are you an experienced veterinary technician tired of the same old dog and cat routine? Are you looking to expand your knowledge and learn new skills? Spread your "wings" and fly with us! As South Carolina's premier avian and exotic clinic, we offer a work environment unlike any other, and we want you to join our growing practice.
Our mission of providing the highest-quality care and client education means we create bonds with our clients and patients that can last decades. Our focus on a positive, supportive work culture enables us to foster continuous growth and education among our team, and our morning rounds and regular staff meetings allow for consistency in standards of care and communication within the practice.
Duties include receiving patients, admitting patients and prepping for surgery, monitoring anesthesia, discharging patients, care of surgical and hospitalized patients, general clean up of surgical instruments, wrapping surgical packs, autoclaving and general hospital maintenance. Maturity, reliability, willingness to learn, and positive attitude are a must.
Full-time benefits include accrued paid time off, staff discount for veterinary services and products, continuing education funds, uniform allowance, and employer-matched retirement plan contribution.
Please email resume to contact@birdsandexotics.com for consideration. Visit our website www.birdsandexotics.com for more information about our practice.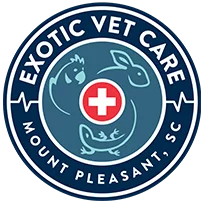 Our exotic animal hospital is dedicated exclusively to the care of birds, exotic small mammals, reptiles, and even fish! We can offer everything your pet needs for a healthy and happy life, from wellness care and grooming to diagnostics and dentistry, but we can also provide emergency care during our opening hours, along with more specialized treatment for referred patients.