Beginning Monday, September 18, 2023, all credit payments will incur a 3% surcharge. To avoid incurring this surcharge you may pay in-house with debit or cash, or pay with your credit card utilizing the payment link below:
https://secure.usaepay.com/pay/1nkt6jxcngvtrbhn8/6vArjI63
or the convenient QR code: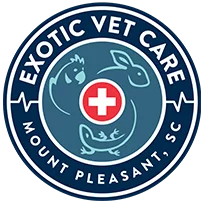 Our exotic animal hospital is dedicated exclusively to the care of birds, exotic small mammals, reptiles, and even fish! We can offer everything your pet needs for a healthy and happy life, from wellness care and grooming to diagnostics and dentistry, but we can also provide emergency care during our opening hours, along with more specialized treatment for referred patients.