It's officially fall, and the nights are getting cooler. It will soon be time to turn on your heat. Before you do, take some precautions that can save your pet's life.
When you turn your heat on for the first time, the smell of burning dust and particulate on the elements can be very strong. For a bird's delicate respiratory system it can be overwhelming, making it difficult to breathe. Other pets can be affected as well. To avoid this hazard, make sure you remove your pet to a well-ventilated area and open your windows while the burn-off is taking place. Once the smell has dissipated, it should not recur. If it does, you may want to have your ducts professionally cleaned or your unit serviced.
Fireplaces are cozy but present another hazard for pets, posing danger from sparks as well as from smoke, particulate, and fumes. Pets, especially birds, should be kept in a separate, well-ventilated room away from the fireplace. Any smell that makes you say, "Wow, that is strong!", makes you cough, or makes your eyes water should be considered an imminent danger to your pet. Remove your pet to fresh air and ventilate the affected area until no scent remains prior to returning your pet to the room.
Space heaters are a danger, as they have a coating that releases a strong aroma on initial use, and we recommend running them outside until all smell has dissipated. As they are often also Teflon-coated and can release toxic fumes, we do not recommend using space heaters in rooms with pets.
Seasonal scented candles, air fresheners, and plug-ins create a homey and inviting fall feeling, but these can pose the same risk for your bird. The same policy should be utilized: if it's strong to you, it's dangerous to them. If your pet cannot get away from the smell (pets who live in enclosures, for example), keep the smell away from your pet.
Kitchen odors can also be dangerous to pets, especially overheated Teflon pans which can release deadly fumes. Burning food or smoke from the oven or broiler are also hazards to avoid as we enter the holiday season.
We want your pets to stay healthy, safe, warm and cozy, and we hope these tips help make that happen.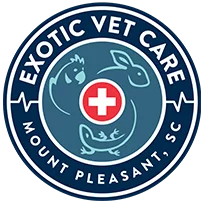 Our exotic animal hospital is dedicated exclusively to the care of birds, exotic small mammals, reptiles, and even fish! We can offer everything your pet needs for a healthy and happy life, from wellness care and grooming to diagnostics and dentistry, but we can also provide emergency care during our opening hours, along with more specialized treatment for referred patients.